Do you like a little smoke in your whisky and are you by chance looking for a new bottle? Check these five suggestions.
Let's not beat around the bush and just say what you think about the regular lists that so called 'whisky experts' create: they're bullshit. Those guys can't tell the difference between lemonade and whisky if it hit them in the face. So why should you buy into their, by marketing budgets dictated, lists?
I sure don't follow any lists of 'experts'. I just follow my own taste. Why did I create a list if I hate them so much? Because I feel it's the best way to share my love of smoky whisky's with you. I'd like to save you from a bad buy and maybe point you to a hidden gem you might've missed.
So do what you want with this list, but please don't see it as a definition of the bests whisky's of the last year. Everyone had their own taste, so everybody has their own 'best whisky of 2021' regardless of what an expert tries to tell you.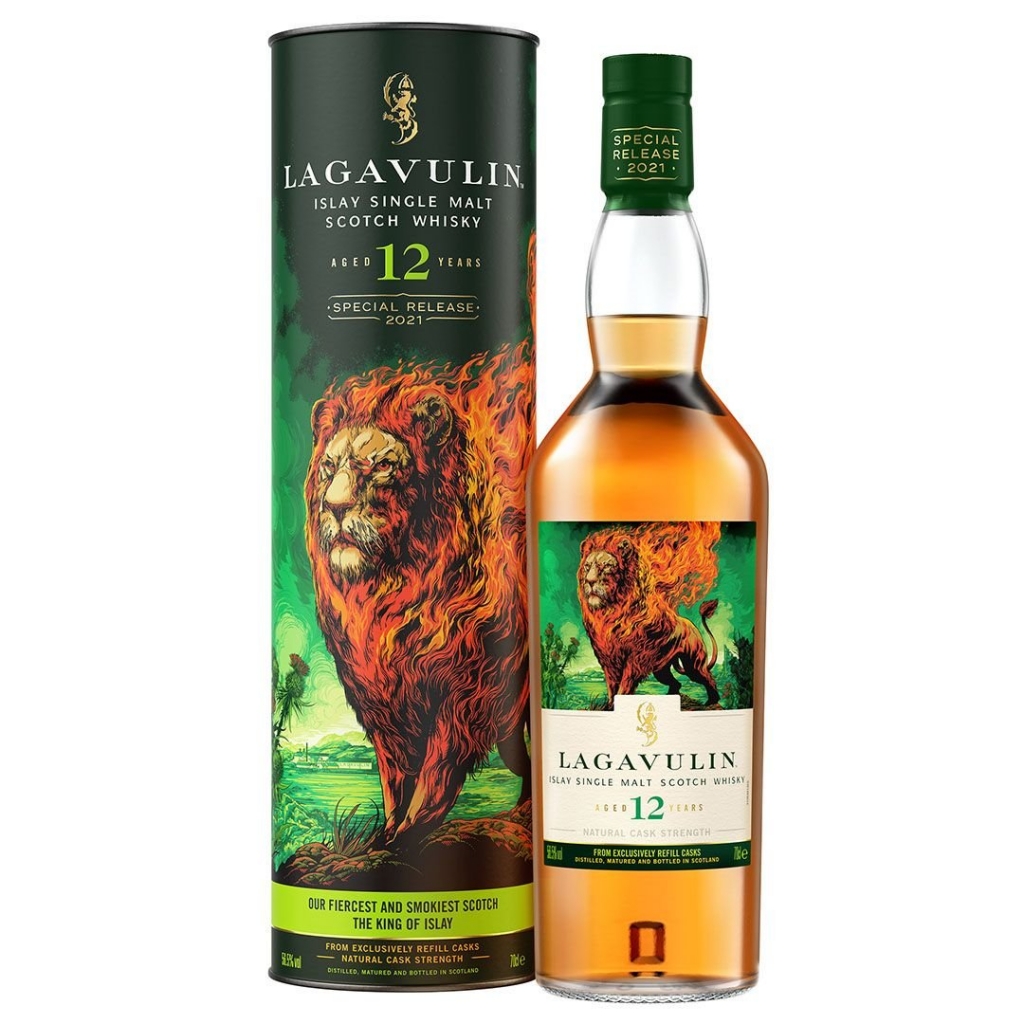 1- Lagavulin Special Release 2021 12 Years Lions Fire
this was the ONE whisky I've been waiting for since Lagavulin announced it in the beginning of 2021. It was also the most expensive one, I had to exchange some internal organs to get this one. But still, even without a kidney, it was more than worth it. It's my all time favorite whisky in my collection. (Shouldn't be a surprise since I'm a die hard Lagavulin Fan)
The Lagavulin Special Release 2021 12 Years Lions Fire is a light colored whisky with a respectable alcohol precentage of 56,5 VOL. The first sip has a surprising amount of smoke, but is quickly followed up by an amazing sweet richness. The combination ensures a rich, full taste, but not so heavy that you need to have a lay down after every sip. Quite the contrary, I bet you will finish a dram of this liquor of the Gods in record time.
Buy at Drankdozijn for €144,95 (No affiliate link, so I won't make any money on your purchase).
2- Finlaggan Cask Strength
Rumors have it that Finlaggan is actually whisky that comes from the Lagavulin distillery. Now, I don't know if that's true, but the flavors between this dram and a Lagavulin are eerily similar. And I'm not just talking about the smokiness, but the other flavors as well.
Of course, you do notice a difference, especially in the fullness of flavor. The Finlaggan has the smoke, but otherwise acts a bit more watery than the smoky whisky it resembles. But that's perfectly forgivable when you know that this whisky costs barely half as much as a 16-year-old Lagavulin. It stands with me as an easy go-to whisky, or one to cook with, because you can do that too for that price. Just be aware, it has 58% alcohol. If you want something lighter, buy the regular Finlaggan for less than two tens, or the 46% Finlaggan Eilean Mor for €25.
Buy for €32,95 at Drankdozijn (No affiliate link, so I won't make any money of your purchase)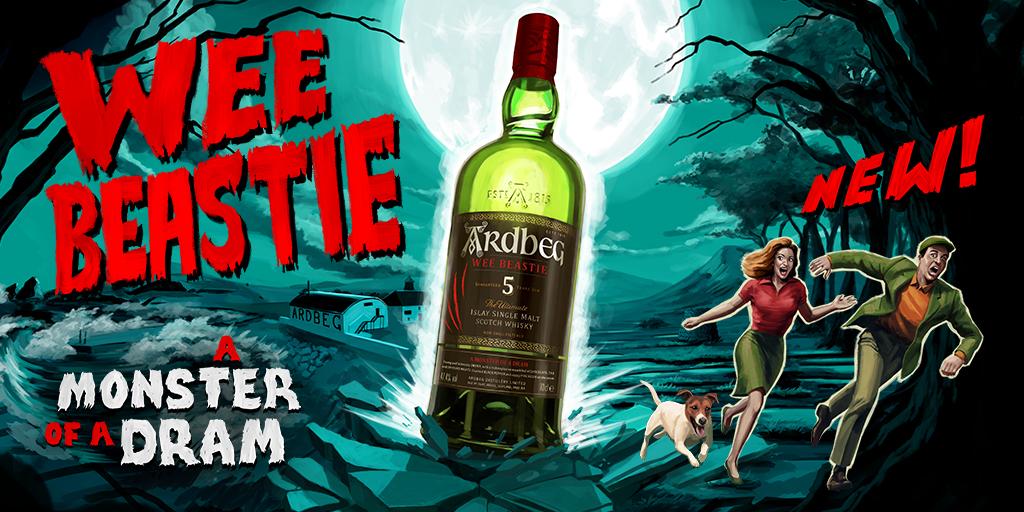 3- Ardbeg Wee Beastie
This was the biggest gamble of the year for me. I bought the bottle on the advice of a friend who knew that I like a little smoke in my golden colored drink. The 5 year maturation won me over, because unlike many 'experts' I am a fan of younger smoky whiskies because the smoke is often even better in them.
And that is certainly the case with the Ardbeg Wee Beastie. We like to call it "stirring the ashtray with your tongue"-smoky, to give an idea of the ferocity of this dram. But on the other hand, I also have to admit that not a whole lot happens in this whisky other than that. There are notes of some sweetness, but there isn't much of that either. This is probably due to the age of this single malt. Then again, the price is very friendly.
Buy for €37,95 at Drankdozijn (no affiliate link, so I don't make any money of your purchase)
4- Port Charlotte 10 Years Heavily Peated
To be honest, I wasn't immediately sold when I first drank the Port Charlotte 10 Years Heavily Peated. The smoke seemed to stay away and the sweet fruitiness prevailed. Not very surprising when you know that Port Charlotte is actually part of Bruichladdig which makes virtually no smoky whiskey at all. But on the second and third and fourth dram, my opinion changed a little.
Although less smoky than the whiskies above, the Port Charlotte 10 Years Heavily Peated is very well balanced. A touch less smoke, but a bit more oak, spice, caramel and fruit. A nice change from all the awesomeness I normally drink. At 50 percent alcohol, it does give you a buzz rather quick, so beware of that wile sipping away like the maniac I know you are.
Buy for €57,50 at Drankdozijn (no affiliate link, so I don't make any money of your purchase)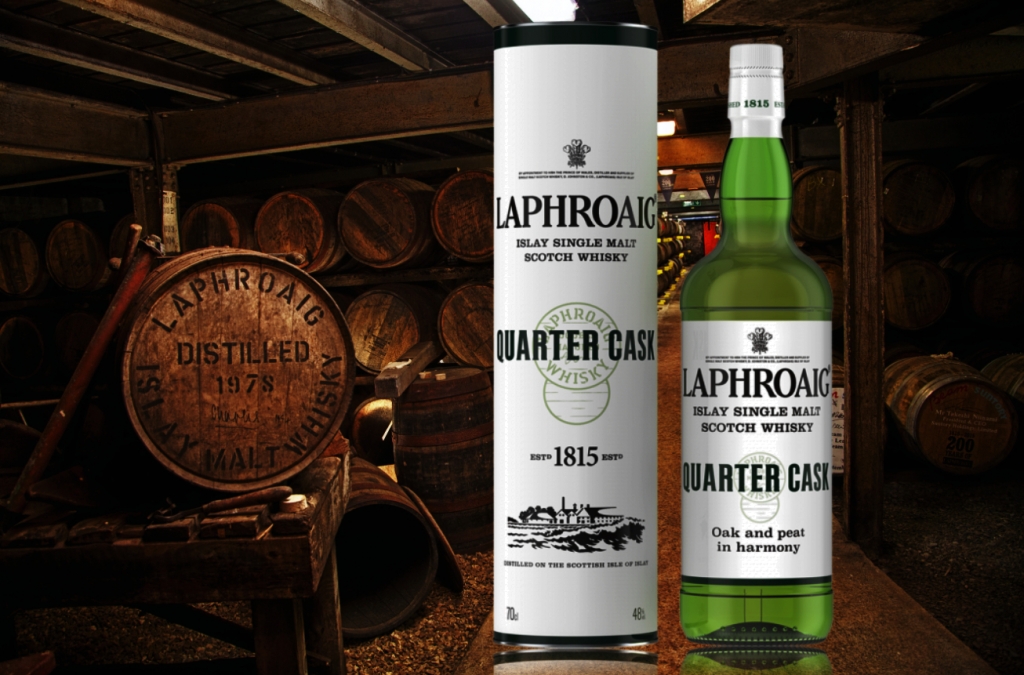 5- Laphroaig Quarter Cask
The idea of the Laphroaig Quarter Cask is that it matures it in a smaller whisky barrel, a quarter cask. This would allow the liquid to make relatively more contact with the wood and thus take on more of its flavors. And they seem to have succeeded, as it is a surprisingly rich and smoky whisky for its price.
Of course the Laphroaig begins with its characteristic smoke, but this is soon followed up with a warming sweetness. The marketing text on the bottle says it is a very complex whisky, but that is a bit of a stretch. But it would be unfair to call it watery or thin either. To keep it simple: it is a decent dram for its price. Alternatively, you can also go for the Laphroaig 10 Years , which is a little more balanced and has a little less smoke.
Buy for €32,95 at Drankdozijn (No affiliate link, so I won't make any money of your purchase)